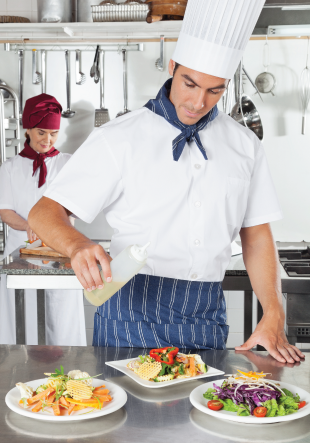 MANAGEMENT STRUCTURE AND ORGANIZATION
Alghanim Catering Services' Camp Boss for your project will be fully authorized to work directly with your designated representative, and to make decisions, within the scope of the contract, for the success of the operation.
The day-to-day success of your support services depends upon this manager's understanding of your goals and his ability to meet them.
Specifically, the duties of the Camp Boss will be :
• Provide total satisfaction to the management and the employees, and to our client, in the area of support services, maintaining the highest standards of quality, service, and integrity.
• Utilize the resources of Alghanim Catering Services to provide the highest possible standard of service.
• Train key personnel to develop and apply their technical knowledge and abilities to the success of the project.
• Constantly evaluate the operations under your contract or determine what activities will result in increased efficiency and customer satisfaction.
• Maintain a working relationship with your representative, and with other department heads and supervisors, in a spirit of community and cooperation.
• Accomplish daily inspection, at varying hours, of all services under his direction.
• Promptly attend to questions, irregularities, and complaints.